Meet Fishing Guide, Captain "Walleye Wade" Berkseth
Captain Wade Berkseth is a lifelong resident of the Twin Ports of Duluth, Minnesota and Superior, Wisconsin. He's been an avid outdoorsman from a young age, with his first time fishing from the dock of his family's cabin at three years old. He and his dad made many memories fishing the inland lakes of Wisconsin and the waterways of Lake Superior.
As an adult, Capt. Wade grew his passion for fishing while competing in professional walleye tournaments as a co-angler as well as captaining his own boat in local and regional walleye tournament series.
When he isn't competing, Capt. Wade spends countless hours studying and learning the challenging movement and feeding patterns of walleye on the St. Louis River – as they make their annual migration from their spring spawning grounds far up river and the vast expanses of Lake Superior.
When Captain Wade isn't chasing walleye, you can find him at his family's cabin, on the golf course, or in the woods hunting just about anything fur or feathers. He and his wife, Danielle, live in Superior, Wisconsin with their young daughter and two black labs.
Captain Wade loves teaching others to fish and watching them succeed. He prides himself in providing a safe, educational and extremely memorable day on the water!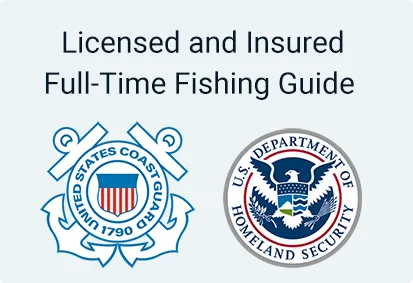 Book A Charter!
Rates Starting at
$400 Call Today
(218) 390-9914